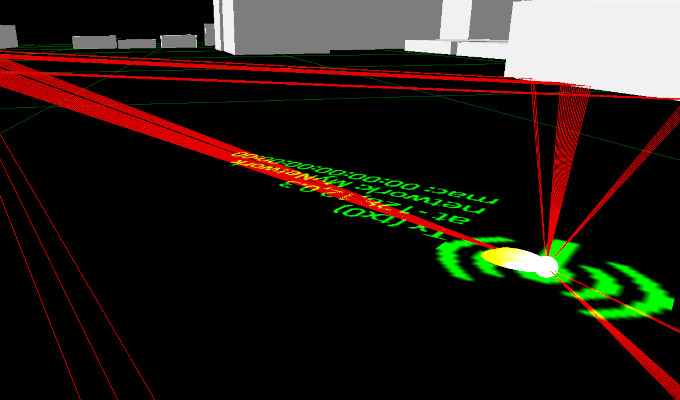 Electromagnetic Simulation Software
Supplying tools supporting the design, analysis, testing and evaluation of systems involving EM Radiation. Including optical, radio communications, radar, antenna systems, etc.
With EMSlice you can:
Plan, measure, survey and characterize WiFi networks.
Design, plan and characterize indoor & outdoor wireless networks.
Perform heatmapping, visualization and analysis of installed and planned wireless networks.
Work with WiFi, GSM, LTE & 5GNR (sub-6GHz & mmWave) and other technologies.
Work with optical, antenna and meta-material design & evaluation.
Design and develop new systems and technologies.
Supporting:
Small & large scale indoor and outdoor wireless networks
Multiple technologies including WiFi, 3G, 4G, 5GNR, LTE, etc
Optical systems including lenses, mirrors, etc
Antenna and radar systems
Importing floorplan images, Openstreetmap data, 3d models, .csv data
Import from & export to .csv files
Device arrays, meta-materials and intelligent reflective surfaces (IRS)
Modelling of moving/ mobile components
EMSlice includes:
An intuitive user interface
Ray tracing and fdtd solvers
A python interface for greater control and expansion capability
---
Applications: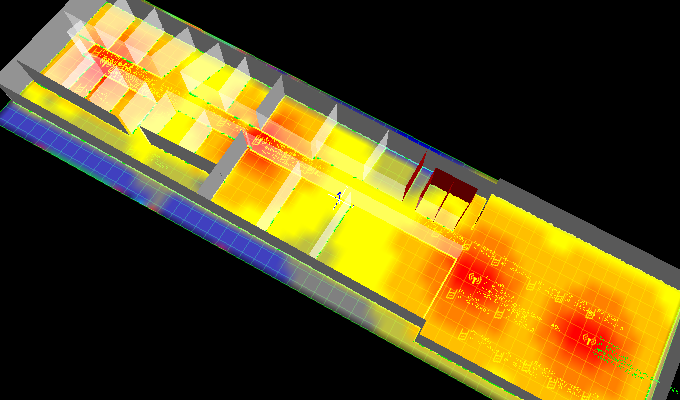 Indoor WiFi network design, planning, heatmapping, test & surveying, analysis.
2.4 & 5 GHz, small & large environments, minimal & enterprise-scale networks.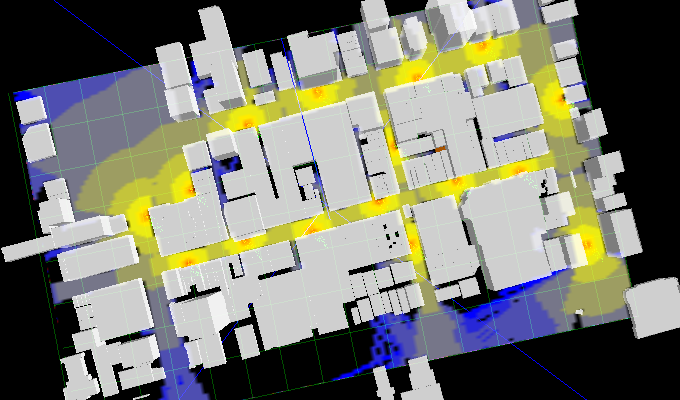 Urban WiFi network design, survey, heatmapping and analysis.
Importing & exporting OSM & CSV data
Python interface for further data processing, post-processing, visualization & analysis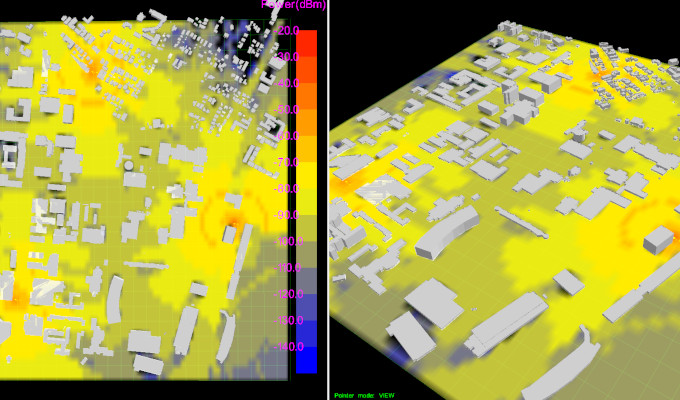 Multiple wireless networks in urban environments.
3G, 4G, 5G, WiFi, LTE, mmWave, emergency services.
Smart Cities, high mobility, V2V, V2X.
Indoor & urban environments.
System design, modelling and analysis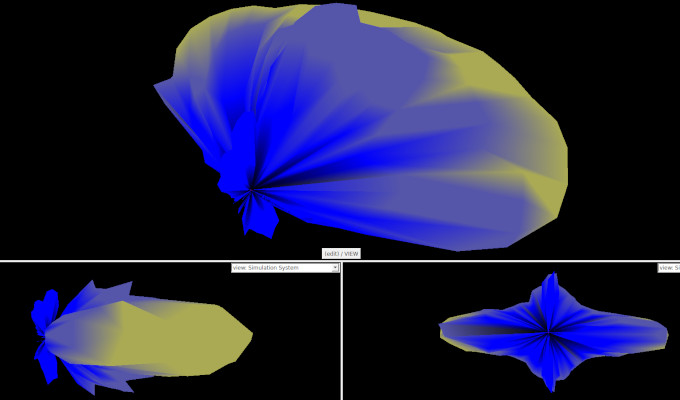 Basic antenna radiation patterns
Imported from pattern file, or from script
Antenna array modelling & analysis
Properties exported from simulation to pattern files.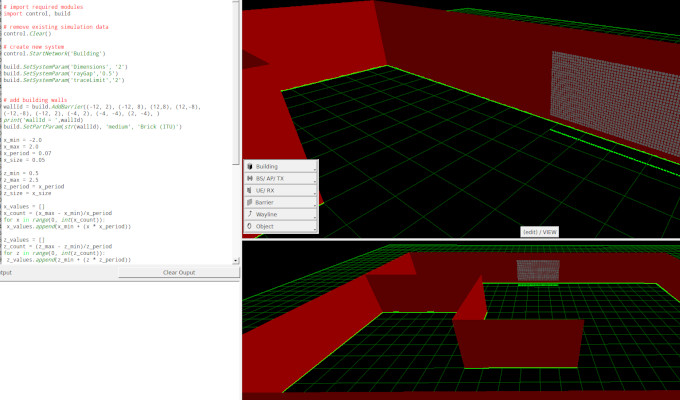 Element array and Metamaterial design & modelling
characterization, optimization & analysis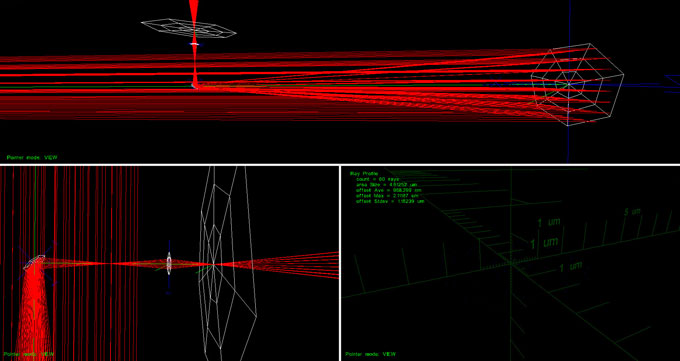 Optical System design, modelling and analysis
Optical elements including lenses, mirrors, waveguides, etc
Other EMSlice applications include:
Mobile Indoor networks
Mobile Urban Networks
High speed rail networks
Rural Networks
---
If you are interested in something else, or if you have any other questions, comments or feedback, email: enquiries@emslice.com
Have an existing license or voucher code? Then head to the Update page here.